Gallery 1
All Paintings on this page are at Galerie 203, in Old Montreal. Contact(Gilles on Contact Page) or

Contact: Corinne Asseraf "Galerie Owner" (514-261-0899) at "Galerie 203",  203 rue Notre Dame ouest. Mtl. Qc. Canada.
Johnny Depp
This colorful portrait "Johnny Depp in Hat"  is a 36" x 36" acrylic on canvas completed in March 2016.

He is one of my favorite subjects . Mr. Depp sense of style is,  remarkable.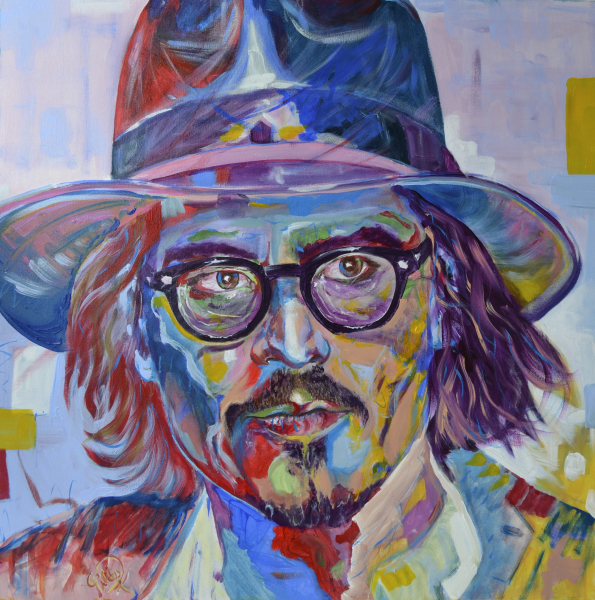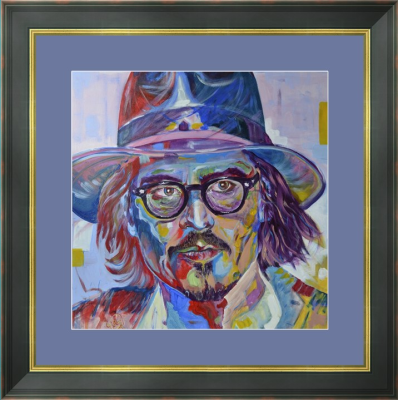 A Limited Number of Prints are available. Here is a   framed example. note that the frame is not included, these prints are shipped in strong tubes Signed and numbered.

Email for enquiries:
Gilles126@gmail.com
David Bowie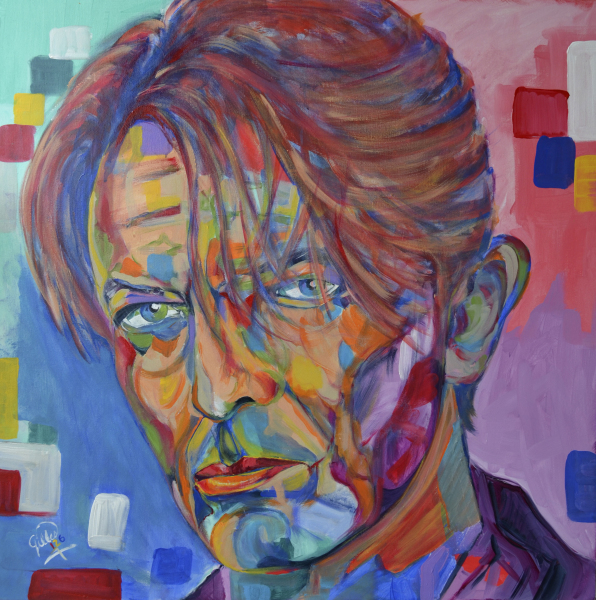 "David Bowie" 36" x 36" Acrylic on Canvas completed after his Passing. His visual presentations were always interesting. This one's for You!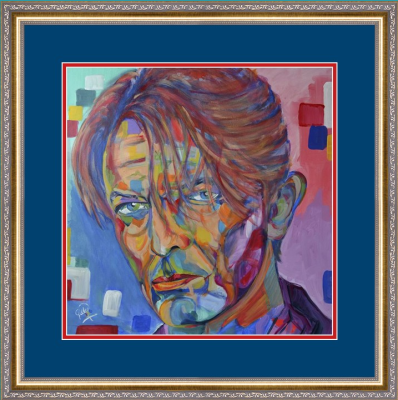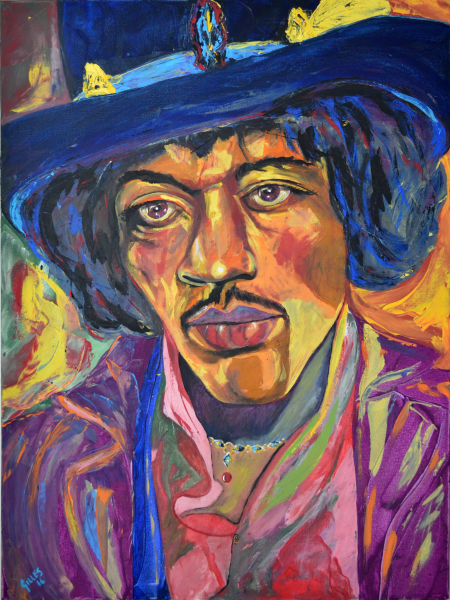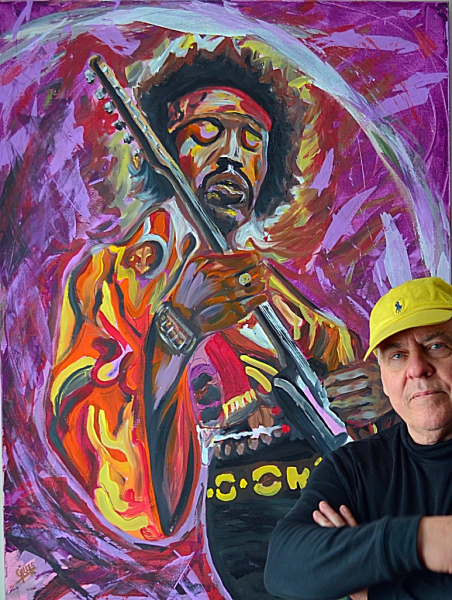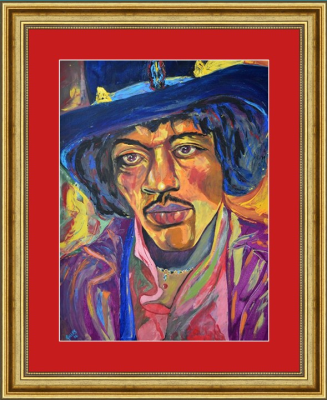 Jimi Hendrix
The late Great "Jimi" Hendrix.

Both of these are 36" x 48" Acrylics.
Described by the Rock and Roll Hall of Fame as "arguably the greatest instrumentalist in the history of rock music. On the left "jimi in Hat" on the right "Purple Haze"